As your vehicle ages, there are repairs that will need to be completed. This is just part of owning a vehicle. Every manufacturer strives to produce vehicles that are high quality. With normal wear and tear from everyday use, any vehicle is going to need something replaced or maintained. FIAT provides a manufacturer's warranty with their vehicles to help cover certain repairs. This provides you with the peace of mind that you need in order to invest in a FIAT vehicle. Let's take a closer look at what exactly is covered in the FIAT manufacturer's warranty.
Roadside Assistance
Most Vehicles from the FIAT brand come with roadside assistance.** This service will provide you with fast attention from a reputable service technician. Whether you need a jump start on your battery, a flat tire change or towing, you can count on our roadside assistance team to get to you fast.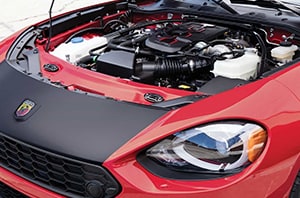 California Emissions Standard Warranty
FIAT provides you with a warranty that will cover any parts related to your vehicle's emissions. The issue will be diagnosed and repaired at no charge to you as the owner of the vehicle. If your vehicle fails an emissions inspection, FIAT will provide you with assistance regarding this matter.
Parts and Accessories
In order for your vehicle to take you where it needs to go for many years to come, your vehicle should be maintained and repaired with high quality parts. Your warranty will cover repairs using Mopar products. Often these parts come with their own warranties that will outlast your FIAT warranty. You're getting even better protection than you thought.
Many FIAT vehicles come with a four-year, 50,000-mile limited warranty. There are a lot of adventures that you can go on during those four years. You can rest assured knowing that FIAT is right there alongside you. Come down to our dealership to take a look at some of the FIAT vehicles that we currently have on our lot. We can also walk you through some more detailed information about the FIAT warranty.
**See your dealer for full details or read more about Roadside Assistance Service at mopar.com.