Used Cars for Sale in Scottsdale, AZ
Welcome to your friendly neighborhood Fiat dealership. Here, you will find that we have a large selection of value-priced used vehicles. These autos are hand-selected from a pool of previously leased autos and trade-ins that meet our quality standards. We believe that our ability to filter out the lemons and risky deals with expert appraisals by our team of factory-trained technicians makes our autos superior to any deals you will find on the private market. When you consider this aspect of used car buying, which eliminates the guesswork of quality, it is easy to see why people are flocking into our dealership for deals.
Benefits of Buying a Used Car
The big draw to buying a used vehicle is that you can put unlimited miles on it and drive away with a deal that is deeply discounted but still looks like new. In fact, some might say that buying a late-model used vehicle is the smart way to take advantage of the prime condition of a vehicle without having to pay top dollar.
Although a vehicle is in prime condition when it is brand-new, it still has a lot of life left in it after that point. Because the appropriate maintenance is mandatory to retain the factory warranty, drivers typically keep their vehicles in excellent shape until the warranty lapses.
Therefore, when you purchase a used late-model vehicle that has recently exhausted or is near exhausting its warranty, there is very little risk of damage. Damage occurs when amateur mechanics at general repair shops and car owners make mistakes during repairs. They may not use the correct weight of oil, change the oil frequently enough, or use the right filter. They may overlook problems that are starting to develop and lapse on preventative maintenance.
Used car buyers can expect to pay nearly half as much as new car buyers on a vehicle that is just a few years older. These vehicles are not any less equipped than the latest models. In fact, they may have more options as standard equipment. In most cases, the used vehicle is identical to the latest model on the lots unless the brand has released a new generation, which they do every 7 years or so.
Quality Used Cars for Sale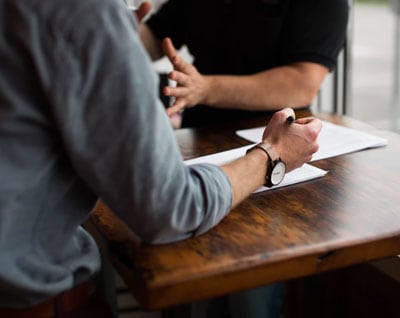 If you take a vehicle that has a great maintenance history and double check the quality using an expert team, there is very little risk in buying the vehicle. This is the advantage that our dealership has over smaller dealers and private sellers. We have the resources to exhaustively inspect every vehicle and to recondition them for sale.
We recondition used vehicles by having our factory-trained technicians measure the wear on all the parts. They replace anything with exorbitant wear and tear. We have determined exactly what the tolerances are as part of our leasing program and can formulate how to make any used vehicle run like new again on a shoestring budget that keeps the prices low for our customers. This advantage makes us the community resource that the public is growing when they vote with their wallets.
We are convenient to Tempe, Phoenix, and Mesa, so please stop by and see for yourself how excellent our used cars perform during test-drives. You will find that the handling is nimble, the brakes are crisp, and that the acceleration is sharp. What more can you ask for?