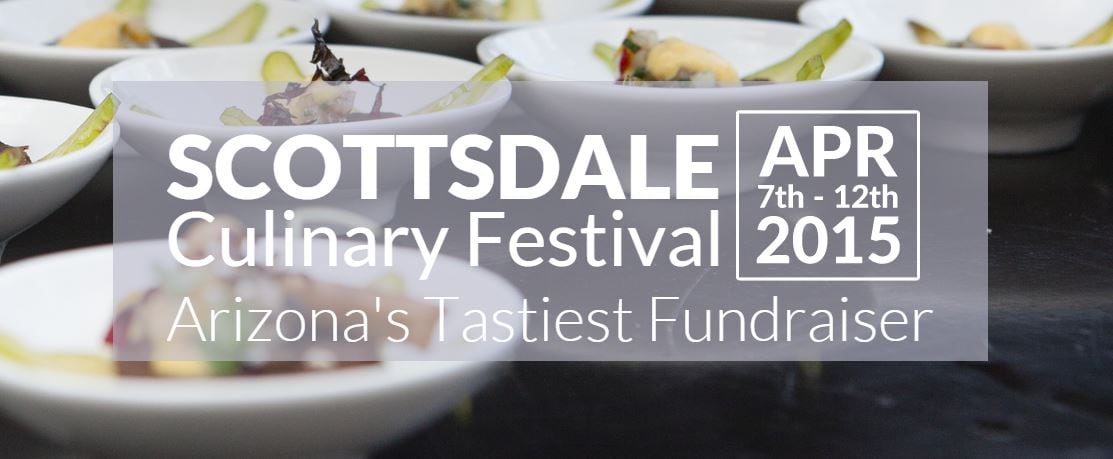 One of the Scottsdale favorite events is coming back for its 37th year: the Scottsdale Culinary Festival. One of the longest running events in Arizona, the Culinary Festival bring together some of our community's favorite restaurants, chefs and dishes, all right in the heart of Scottsdale. Happening over the week of April 7, 2015, diners will have the chance to sample from some of Scottsdale's finest eateries.
The festival is the primary fundraiser for the Scottsdale League of the Arts, who work to provide support for local artists and art education. Over 100 restaurants are participating in this year's festival. Guests will be able to choose between 20 separate events taking place over the week. You can attend just one or the entire list – it's up to you! From cocktail parties to lavish dinners, festival goers will have a lot to do at this year's event!
The festival host over 35,000 visitors a year, who come for great food and great people. Wine lovers will also get to taste some of the finest wines offered in the Phoenix area. We recommend visitors get tickets well in advance, especially for the festival's main event: the Great Arizona Picnic.
For more information about the 2015 Scottsdale Culinary Festival, contact the event's organizers. To purchase tickets to the various events during the festival, click here. We hope to see you there!