Maintaining your new or used Fiat car can be tricky, especially if you're not sure about what to look out for when it comes to various services. To help our customers, Fiat of Scottsdale has put together a few tips and tricks so folks can better understand some of the most necessary services that your car needs.
One of those services is tire maintenance, which can include several specific parts that many drivers might not be aware of. Take a look below to see a few of the most common areas of tire care and maintenance near Phoenix!
What Do I Need to Know About Tire Repair?
There are a few things that drivers should look for on a regular basis when it comes to their car's tires, such as air pressure, sidewall condition, alignment and tread levels.
Air Pressure & Your Fiat's TPMS Technology
When it comes to air pressure, the best thing to do is to simply watch your tire pressure monitoring system (TPMS), which should tell you if one or more of your tires needs to be looked at. It's best to always be attentive to low pressure in your tires because it can be very dangerous to drive, especially at high speeds, on tires that are not fully inflated.
Sidewall Bubbles and Cuts
Checking your tires' sidewalls is also imperative to overall tire maintenance, as any issues you see in your sidewalls are good indicators of larger problems. Issues with your sidewalls can include:
If you see anything like this, bring your car into your Phoenix-area tire shop to get a full inspection. Our technicians will be able to tell you if the tire can be repaired or if you need to have it replaced.
Fiat Alignment Issues
Another symptom of poor tire health is incorrect alignment. This can manifest itself in many ways, but the most common are experiencing heavy vibrations when you are driving or having the car pull to one side when you let go of the steering wheel. You can avoid these tire alignment issues by getting your tires rotated regularly in Scottsdale, as well as by avoiding rocky or uneven roadways.
What Is the 'Penny Test'?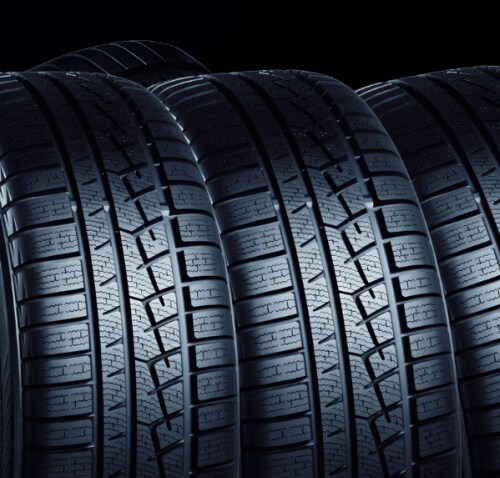 Now we've gotten to one of the most common tire maintenance issues that people come across: low tread levels. You tires' tread is literally one of the most important pieces of safety equipment on your car, as it keeps your car driving steadily on the road especially during inclement weather like heavy rain storms.
If you're not sure how to tell if your tires have enough tread, then simply do the "penny test." All this simple test requires is a penny, which you stick in the tread of your tire with Lincoln upside down. If you can't see Lincoln's hair, then your tires' tread is fine. If you can, then you should bring your car in for a tire replacement.
An Affordable & Reliable Scottsdale Tire Center
To find out more about Fiat tire service, visit us at Fiat of Scottsdale. We can help you diagnose and fix any issues that your new or used vehicle might have, so stop by our tire shop off of Frank Lloyd Wright Boulevard today!