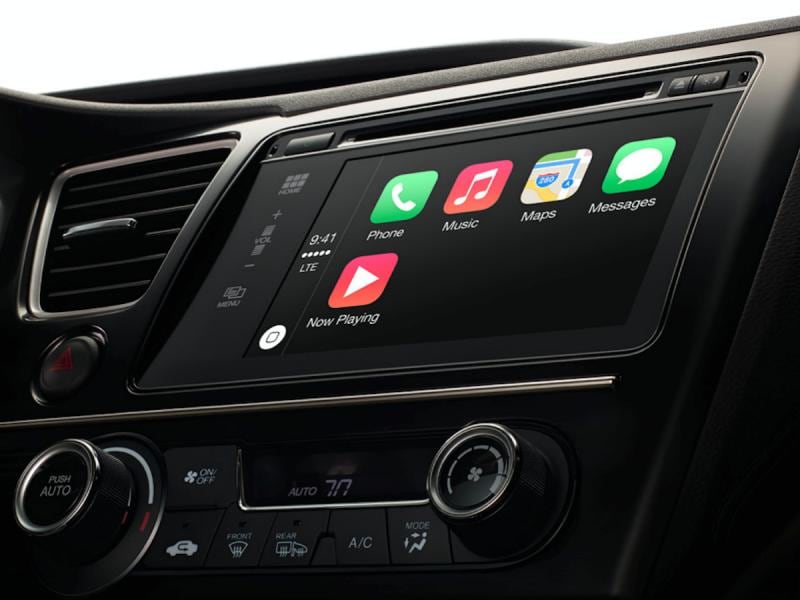 FCA has just announced their Uconnect system will now carry both Apple CarPlay and Android Auto.
Both systems will be featured in the fourth generation of the infotainment system that is due to come out later this year. Apple CarPlay and Android Auto are two of the most popular new additions to in-car infotainment, allowing drivers to connect their cars to their smartphones.
Other new features to be included in the latest version of Uconnect is an updated navigation system, higher resolution screen, more responsive touchscreens and upgraded interior tech that should give the system faster processing and startup times.
"The Uconnect team is evolving Uconnect and making it even better," said Joni Christensen, Head of Uconnect Marketing, FCA US LLC. "With the launch of the fourth generation of Uconnect systems, we are continuing to minimize the everyday stresses of busy lifestyles by providing drivers with a variety of ways to stay conveniently connected to their vehicles, while making every drive exceptionally informative, entertaining and unique."
Through the Apple CarPlay and Android Auto system, drivers will be able to do everything from making phone calls and sending text messages to getting driving directions and accessing music. Drivers will also be able to access various smartphone apps via their touchscreens, depending on the system you use.
For more information about the latest version of the Uconnect infotainment system and how you can add it to your new Fiat car or crossover, visit Fiat of Scottsdale today!