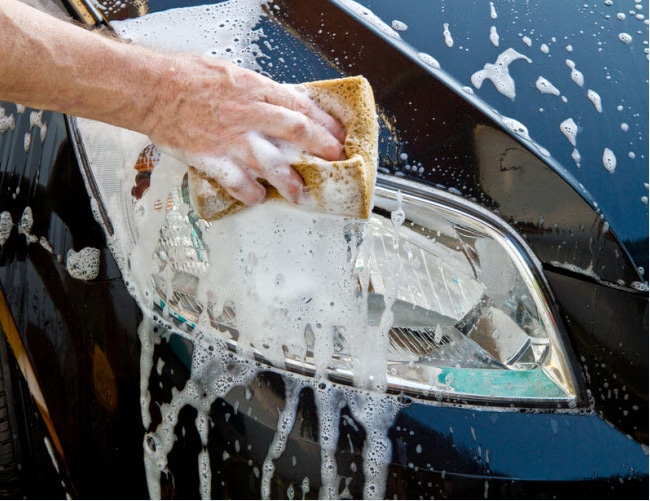 Your headlights are very important pieces of equipment on your car. Not only are they important for the safety of your car, but also for its appearance. Below is a brief guide on how top properly clean your headlights.
Wash Your Car
When it comes to any bit of at-home maintenance for your car, you should always begin by washing it. This clears away any extra debris that can become harmful to your car's paint as you work.
Put Masking Tap Around the Fixtures
Most new cars have chrome surrounds on their headlights, which can be harmed by some of the materials used when cleaning. Adding blue painter's masking tape to the chrome edges of your headlight will help keep the surrounds and your car's paint safe.
Sand Your Headlights
Sanding might sound harsh, but it's necessary to get the yellowing and other clouding agents off of the light. The difference here is that you need to soak the sandpaper in cold water for around 10 minutes. At the same time you should also wet the light, keeping it damp during your entire sanding process.
Sand the lens very lightly with straight strokes until you've coved the entire lens surface and the yellowing disappears. Finish off by cleaning the surface with a dry cloth.
Polish Your Lights
After sanding you'll want to polish your lights so that you can clean up any scratches and make sure your headlights are as clean as possible. Using a microfiber cloth, apply the polish in small circular motions.
Apply UV Protectant
Your final step is to apply a UV protectant to your light, which was taken away when you sanded the area. This protectant is necessary to avoid having your light haze over again sooner that it would with the command.