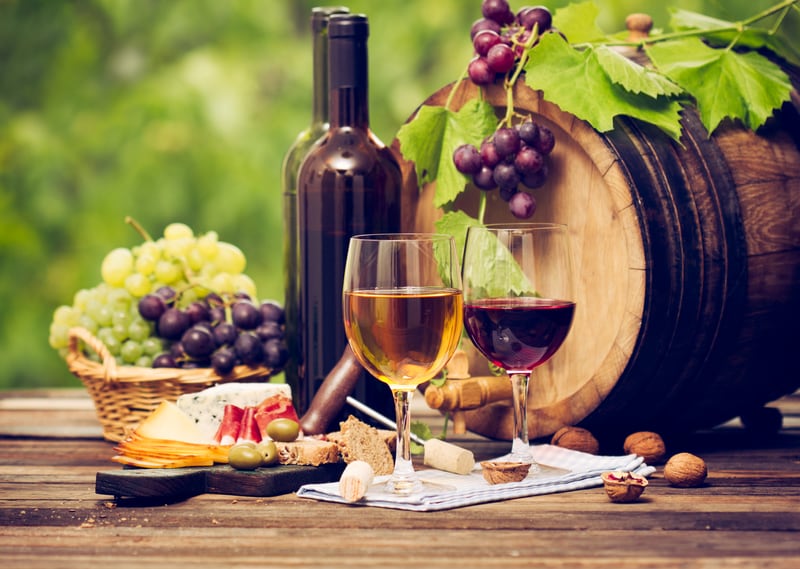 If your weekly shopping list isn't complete without a bottle, or box, of Cabernet, Merlot or Chardonnay, then we have the perfect local Phoenix event for you!
The Grape Arizona Wine Event features 16 Arizona wineries, which will be showcasing some of their best glasses to the event's attendees. On top of the tastings, guests will also be able to try out bites from several local restaurants, such as Beckett's Table, The Herb Box, DeSoto Central Market, Vincent's and Modern Round.
Attendees can also participate in a raffle and silent auction, as well as purchase limited-release wines and wine-related goodies.
The Arizona wineries that will be present at the event include Kief Joshua Vineyards, Page Springs Vineyards, Passion Cellars, Sierra Bonita Vineyards, Caduceus Cellars, Carlson Creek Vineyards and Oak Creek Vineyards, just to name a few.
The Grape Arizona Wine Event will benefit the Phoenix Rotary Club, and is happening at Heritage Square in Downtown Phoenix on Sunday, Jan. 29, 2017, starting at 1 p.m., so be sure to get your tickets to this fantastic local event today before they run out!
Grape Arizona Wine Event
Where
Heritage Square
113 N. Sixth St.
Phoenix, AZ
When
Sunday, Jan. 29, 2017
Times
1 p.m.-5 p.m.
Admission
$55-$75