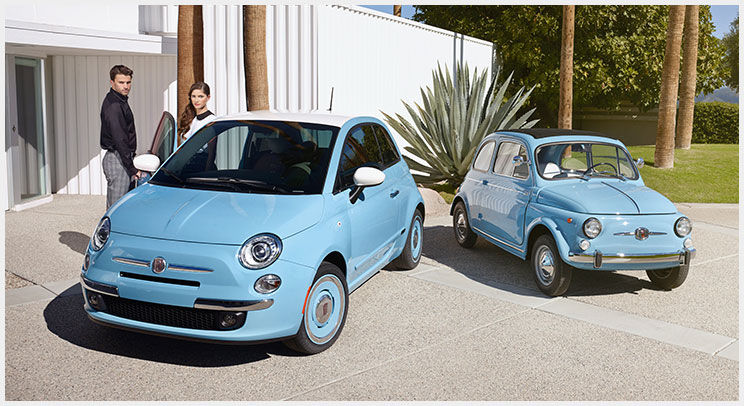 The Fiat 500 is now officially a work of art. The 500 F series (pictured above with the modern 500 series), made between 1965 and 1972, will now be featured in the permanent collection at the Museum of Modern Art in New York City.
MoMa is one of the most popular and well-regarded museums in the world, hosting thousands of priceless works of art, ranging from Picasso to Warhol. The 500 F series will stand beside these greats as an example of the automotive art form.
"The Fiat 500 is an icon of automotive history that fundamentally altered car design and production," said Martino Stierli, The Philip Johnson Chief Curator of Architecture and Design at MoMA. "Adding this unpretentious masterpiece to our collection will allow us to broaden the story of automotive design as told by the Museum."
60th Anniversary
The Fiat 500 is celebrating 60 years on the automotive market this year, which is why MoMa decided to begin its showcase of the "great little car." Debuting in 1957, the 500 became one of the most popular cars on a worldwide scale, influencing European, then American, car designs for the next several decades.
The latest incarnation of the Fiat 500 is now on sale in Scottsdale, so browse our stock of new 2017 Fiat cars to see exactly why the 500 continues to be such a beloved member of the automotive world.