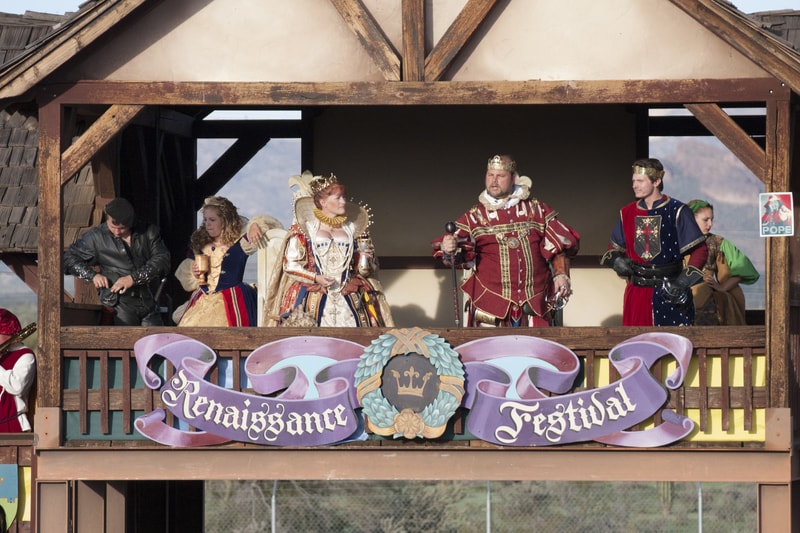 This spring, Arizona goes medieval! That's right. The famous Arizona Renaissance Festival is coming back to the Phoenix area this March, offering a unique and fun event for Valley residents.
This year, the Renaissance Festival will not only be hosting their popular jousting tournament and feast, but also an art and crafts fair and even a 30-acre circus. While you're there, don't forget to shake hands with the King and Queen, while enjoying a roasted turkey leg and some 16th century games. You might even spot a fairy or two.
"This Festival transports visitors to an European style fair filled with an agreeable rabble of knights, rogues, royalty and craftsmen, all roaming throughout a 30-acre village filled with delectable sights and sounds tantalizing the senses. Explore 200 charming craft shops, 13 stages of non-stop entertainment, an arena for full-contact armored jousting, a living fountain, kitchens, pubs, and people powered games and rides," a recent press release stated.
Tickets are on sale now, so head over to the event's website here to find out more about the festival and get your tickets to this exciting Phoenix-area family event!
Arizona Renaissance Festival
Where
Festival Village
12601 E. Hwy AZ
When
Now-April 2, 2017
Times
10 a.m.-6 p.m.
Admission
$24 adults
$21 for seniors 60
$14 children 5-12
Children under 5 free
Contact
(520) 463-2600