Very hot and cold weather can present specific challenges and problems to your vehicle. Just because your vehicle is working normally now in the summer and the weather is hot doesn't necessarily mean that it will continue performing just as well once the cooler fall temperatures begin to set in. In fact, the different challenges that each season presents to your vehicle are so many and so varied that there is a chance your vehicle already has problems that you're not yet aware of. For all of these reasons, here are simple car care tips that will ensure that your vehicle is ready for fall.
Make Sure Your Heater and Defroster Are Working Properly
The fact that you've probably been using nothing but your air conditioner for months means that your heater could have issues that you are unaware of. Driving with your windows fogged up can be extremely hazardous, and getting stuck in a freak fall snowstorm without a working heater could be deadly. Therefore, it's vital that you make sure both your heater and defroster work properly before you actually need them.
Have Your Cooling System Serviced
Your vehicle's cooling system serves a vital purpose, and it can be essential in making sure your engine doesn't freeze up during extreme cold. For this reason, it's a good idea to have your cooling system serviced during the fall before the worst of the winter cold has a chance to set in. If you've recently had your system serviced, you'll still at least want to make sure to check the level of fluid in your cooling system when the vehicle is cold and top it up to the recommended level as needed.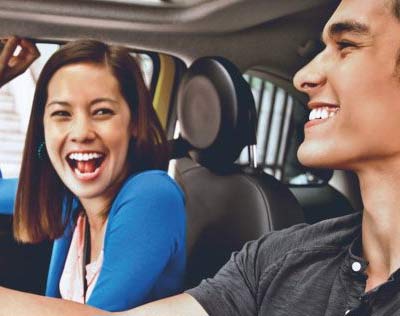 Have Your Battery Checked
Cold weather forces your battery to work extra hard when starting your vehicle. Even if your battery isn't holding a full charge, it may still easily get your engine to turn over during the summer. Still, this could all change as soon as the temperature starts to drop. Therefore, it's a good idea to have your battery checked during the fall to ensure you don't suddenly find yourself late to work or stuck somewhere because your battery can't put out enough power for your vehicle to start.
Inspect Your Tires and Check Your Brakes
Your tire tread could be running low after a long summer of driving, and there's also a chance your tires have suffered some damage if you've done any off-road driving. Even if you've only been driving back and forth to work all summer, it is still a good idea to inspect your tires and check the air pressure before the worst of the winter storms set in. You'll also want to make sure your brakes are working properly, and if in doubt, take them in for a professional inspection. Finally, it is essential that you check your tire pressure regularly as colder temperatures lead to decreased pressure.
Replace Your Wiper Blades
Your windshield wipers serve a vital purpose by ensuring you retain visibility during storms and can easily clean dirt and debris off your windshield. Therefore, you'll want to make sure they are in good condition and working order now while the weather is still hot and mostly dry. If you notice any damage or the wipers leave behind streaks, it's well worth spending the bit of money it costs to replace them.
The truth is that there is a whole lot that can possibly go wrong with a vehicle. Even if you're diligent about taking good care of your car, you still never know when a problem may strike. Therefore, it's a good idea to regularly bring your Fiat into our professional service department. Our staff is standing by to answer any questions or take care of any problems your vehicle may have so you can get back out on the road and drive with the confidence of knowing your vehicle is safe and in good working condition.