Waze and Fiat lovers rejoice. The twenty-first-century navigation system has partnered with the car of the now to bring drivers Panda Waze.
What is Panda Waze?
Panda Waze is the first car in its class that lets drivers simultaneously use the increasingly popular Waze app with the Panda UConnect app that also has its fair share of notoriety. Fiat cars equipped with Panda Waze bear the Waze symbol on the exterior and give drivers even more reason to stay focused on the road.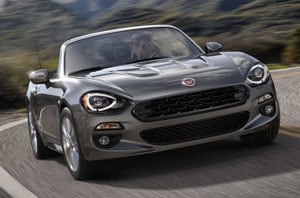 Mopar, the FCA brand responsible for Fiat after sales, designed the new system with the young driver in mind. Most millennials are not in the habit of pulling over to get all of the directions before carrying on with their road trip plans. They, instead, prefer updates while driving. Panda Waze gives them the advantage of real-time updates regarding navigation and the opportunity to take and save pictures during downtime.
Two Worlds Collide
There have been more than seven million Fiat car owners since the vehicle's inception during the 1980s. It seems that the brand is as strong as ever with the crossover craze at an all-time high in the United States automobile industry.
Waze has also experienced its fair share of success since going public a few years ago. To date, the real-time navigation app is available in 40 languages and comes with the benefit of user-submitted updates. There is something special about having someone currently stuck in traffic telling his fellow travelers to avoid the congested road.
You can learn more about the 2018 Fiat Panda Waze when you stop by Fiat of Scottsdale to test drive a new car today!