FIAT is an iconic and historic automotive brand around the world. Founded from Italy's well-known racing heritage, every FIAT combines detailed Italian design, remarkable performance, and racing-inspired features popular with drivers that want a vehicle that turns heads and delivers more than your average car. Each FIAT brings many high-demand features.
FIAT Features are in Demand
There are many reasons certain FIAT features are popular as ever. First, every FIAT is distinct in its design which immediately sets itself apart from the competition. The FIAT 500X Urbana Edition features dramatic body accents and colors that should be on a high-priced painting. The front end has a headlight and grille design that will turn heads because of its unique and striking arrangement. This artful design heritage is present on all models, and you can practically tell when a vehicle is FIAT without peeking at its logo.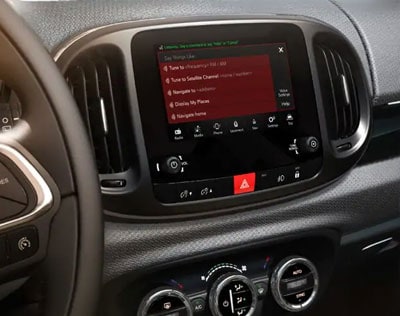 Another high-demand feature of the FIAT brand is performance. The FIAT racing heritage does not stop with their domestic cars. The FIAT 500 Abarth and FIAT 124 Spider Abarth are equipped to remind you of the racing inspiration that went into the making of these masterpieces. The 124 spans decades of roadster glory with its six-speed manual transmission, short-throw shifter, and 164 horsepower that propels this small two-seater into a journey full of excitement. The 500 coupe's turbo engine combined with a performance interior will help you sit tight for an exciting ride.
FIAT places its Italian racing heritage throughout the interior of every model, and this is yet another high-demand feature. Special dashboards, custom shifters, performance-inspired seats, beautiful colors, and crafty steering wheels ready to hug curves are just a few of the surprises each interior offers you.
Visit FIAT of Scottsdale
FIAT of Scottsdale welcomes you to our dealership to experience the unique styling, performance, and beauty of our globally popular vehicles. When you purchase from us, you will have a peace of mind knowing we are a highly rated dealership, and we will strive to make your long-term FIAT ownership experience as enjoyable and convenient as possible. We look forward to meeting you and bringing you into the FIAT family.