Your car's battery is one of the most vital pieces of equipment on your vehicle, which is why it's imperative to maintain your battery in the same way that you maintain other parts of your car like your tires and your brakes.
Not sure how to best care for your battery? Take a look below to see a few tips on battery care, which can help your battery last longer, so that you don't have to seek Fiat battery replacement in Scottsdale any time soon.
How to Increase Fiat Battery Life
There are a lot of easy ways to extend your car battery's life, including very simple habits from getting regular battery service at your local Fiat service center near Phoenix to minimizing the times you start your car.
Other tips include:
Avoiding idling, which will drain your battery significantly if you do it on a regular basis
Unplugging unnecessary electronics from your car, which depletes battery power if left in too long.
Parking either in a garage or under a tree in order to avoid the battery draining because of heat from the sun.
By following these simple tips, your car battery should last a long time, helping you put off getting a car battery replacement that can be both time-consuming and stressful.
How Do I Know If My Battery Is About to Die?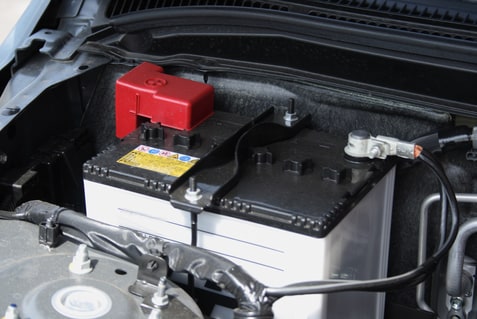 Like your car's brakes, your Fiat battery is not shy when it comes to potential problems. There are many easy things to spot if your battery is about to die, such as a bloated battery case, severe leakage and low fluid levels.
If any of these issues come about though, your battery warning light will probably come on. This modern convenience is terrific in helping people know when they need immediate battery service in Phoenix, so if you see the light come on, bring your car into your local auto repair shop as soon as possible.
Affordable Fiat Battery Service North Scottsdale
Before heading out to a Discount Tire on Camelback Road or even a local Jiffy Lube, schedule an appointment with Fiat of Scottsdale to see why so many folks around the Valley have chosen us as their go-to Phoenix-area service center.
We boast a team of factory-certified technicians who can help diagnose and repair any issues you might have with your new or used car. We also offer plenty of service coupons, which are essential to affordable auto repair. For more information about our Fiat service center on Frank Lloyd Wright Boulevard, contact us today!