Keep your brake system working the way it should by getting it checked on a regular basis at our state-of-the-art onsite service center in Scottsdale. Brakes are one of the most important components on a vehicle, which is why we encourage our customers to get them inspected every 12,000-15,000 miles. If it has been a while since you've last brought your car in for brake maintenance, you'll want to schedule an appointment soon. When you come in, our team of expert service technicians will examine your braking system for any problems. If one is detected, they will let you know how to best get it fixed, what it will cost and how long it will take for them to complete.
Tell-Tale Signs That Your Brakes Need Help
Whether you drive a new or used car, truck or SUV, at some point, your brake pads will start to wear out. There are a number of ways to find out if they need to be serviced. First, start by looking at them through the slots between the wheel's spokes. In most cases, there should be a quarter inch of pad. If you see less than that, it probably means you need new brake pads. See our list below to find out about other warning signs.
High-pitched screeching sound when brakes are applied
Brake pads feel spongy while coming to a stop
Having to apply excessive brake pad pressure
You vehicle pulls to one side while applying brakes
Vibration or pulsating brake pedal
If you hear a grinding or growling noise, be sure to bring your vehicle in for service immediately. This noise indicates that your pads are completely worn out, most likely past the point of replacement. However, if we can't replace them, no problem. We will examine all other options to find the best option for getting your brakes back in tip-top shape.
Make Fiat of Scottsdale Your Top Choice for Service
With so many auto repair shops out there, it can be difficult to sift through all of them to find the right one. At Fiat of Scottsdale, you can expect high-quality brake repair and outstanding customer service each and every time you visit our dealership. These are two of the reasons why so many folks continue to choose us over the competition.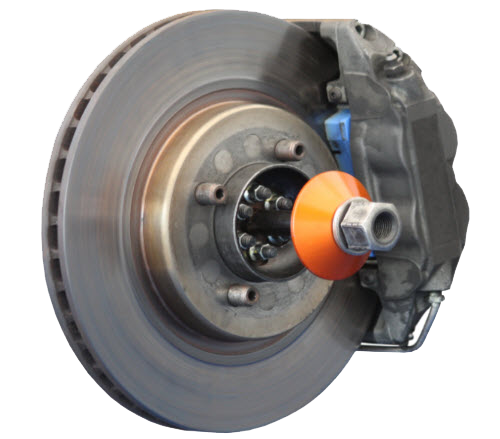 Our highly-trained technicians will work hard to explain all your options when it comes to getting your brakes fixed. We also offer a variety of brake service coupons to help our customers save money on their repairs. Whether your vehicle needs brake pad replacements, drum or rotor maintenance or something else, you can depend on our team to take care of you.