Benefits of Replacing Your Cabin Air Filter
When you own a car, you'll need to maintain the vehicle to ensure it continues to operate well without suffering from many issues. Although oil changes and tire rotations are necessary, it's essential to replace the cabin air filter when it's necessary. A clean air filter will allow more airflow in the engine and increase the car's ability to accelerate. It also boosts the car's fuel efficiency for added savings every time you fill up your tank.
Fewer emissions are also produced as the car produces less pollution with the new filter installed. The improved airflow also prevents as much wear and tear on the car's parts, specifically the engine. The parts can last a lot longer if the air filter is replaced on time.
If you fail to install a new cabin air filter when the old one is clogged, then it can lead to damage to the parts in the engine. The parts can work a lot harder to operate and can suffer from wear and tear.
How Often Should I Replace My Cabin Air Filter?
You can read through your car owner's manual to determine how often your cabin air filter should be replaced. Most cars require the part to be replaced every 15,000 to 25,000. A technician can also advise you on how much longer your current filter will last.
A few common signs that your air filter is clogged includes black smoke coming from your exhaust or if the check engine light is illuminated. You may also have less horsepower or hear sounds coming from the engine.
Certified Automotive Technicians

We have a team of certified professionals who are qualified to work on all makes and models when it comes to replacing the cabin air filter. Our automotive technicians have a high level of experience and knowledge.
Only Quality Automotive Parts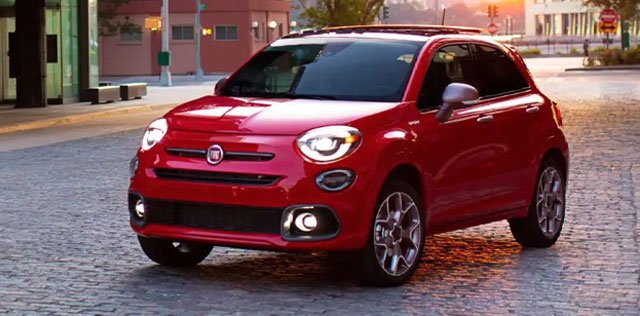 When you visit a dealership to replace the cabin air filter, you can expect only OEM or original equipment manufacturer parts to be installed by the technicians. OEM parts are of higher quality than aftermarket parts that are typically installed at auto shops. This means the parts will last longer and fit within the engine better.
We're here to perform an air filter replacement when you contact us for our services. We'll also answer any questions you may have before visiting our location and will improve the quality of your vehicle.
Hours
Monday

8:00am - 9:00pm

Tuesday

8:00am - 9:00pm

Wednesday

8:00am - 9:00pm

Thursday

8:00am - 9:00pm

Friday

8:00am - 9:00pm

Saturday

8:00am - 8:00pm

Sunday

10:00am - 6:00pm