Benefits of Replacing the Windshield Wipers
Caring for your car is essential if you want it to last long-term and requires both minor and major maintenance at times. For example, changing out the windshield wipers is necessary to ensure they continue to operate well without breaking down easily.
Many benefits come with new windshield wiper installation. You can avoid significant damage to your windshield if the blades are in good condition. They won't cause any scuffs or scratches to form on the glass. They also won't make any loud noises as they're in motion because the rubber is a lot softer material as it clears away water that accumulates. This will make it easier to see through the windshield.
How Often Should I Replace My Windshield Wipers?
It's important to replace your windshield wipers to ensure they continue to operate well and you can drive safely in the rain or snow. Schedule to have them replaced every six to 12 months. It depends on how quickly they wear down. Wipers that get a lot of sun exposure are prone to breaking down a lot quicker than if they're parked in a garage.
Another factor is how often the wipers are cleaned as you use them. If a lot of dirt builds up, it starts to affect their lifespan and will cause dirt to spread across the windshield as they slide back and forth.
Certified Automotive Technicians

When you visit our dealership, your car is serviced by certified automotive technicians who have decades of combined experience. We take pride in our reputable and trustworthy team. They're qualified to replace your windshield wipers and can work on all makes and models of vehicles.
Only Quality Automotive Parts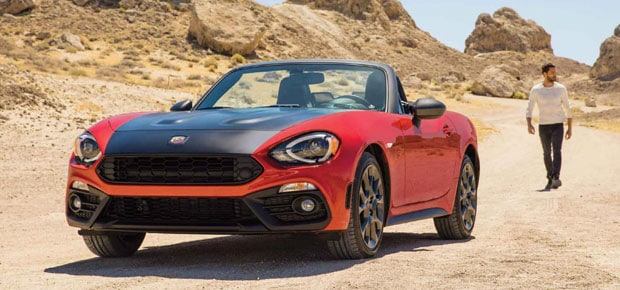 You don't have to settle for aftermarket parts getting installed on your car when replacing the windshield wipers. We always use OEM (original equipment manufacturer) parts to ensure your vehicle operates better and can avoid potential issues from developing in the future. OEM parts are known to have durable materials and can fit better in the vehicle. They also won't void any warranties in place compared to aftermarket parts.
Schedule your next appointment by contacting our dealership today to ensure you can replace your windshield wipers before it's too later. Our team of professional technicians will treat your car with a high level of care to ensure you can have confidence while sitting in the driver's seat.
Hours
Monday

8:00am - 9:00pm

Tuesday

8:00am - 9:00pm

Wednesday

8:00am - 9:00pm

Thursday

8:00am - 9:00pm

Friday

8:00am - 9:00pm

Saturday

8:00am - 8:00pm

Sunday

10:00am - 6:00pm