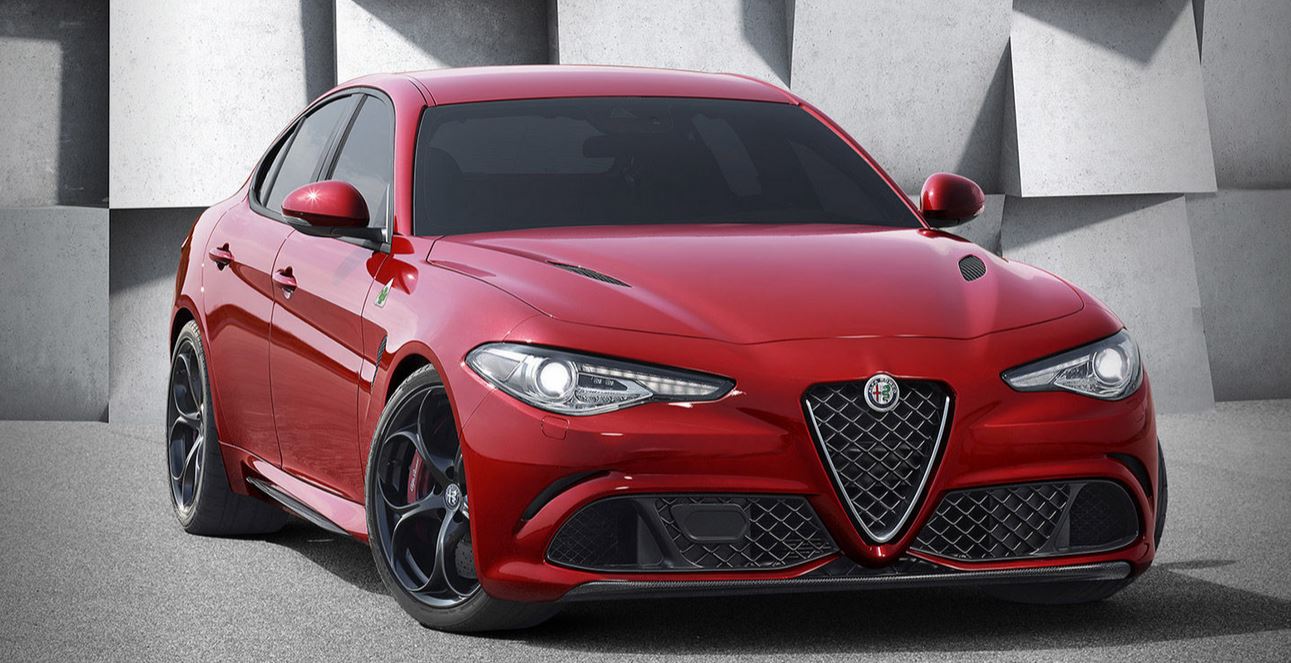 As we've talked about before, the all-new Alfa Romeo Giulia is set to take the premium sedan market by storm, taking on rivals such as BMW and Mercedes-Benz. And it looks like the sedan is well on its way to accomplishing that goal, thanks to its most recent achievement at the Nürburgring racetrack in Germany.
The Giulia beat out not only BMW for a top track time, but also Lamborghini, the Camaro ZL-1 and the Mercedes-Benz C-63 AMG Black Series. The sedan set a lap time of 7:39, which is a truly impressive speed and a terrific marker for luxury car buyers who want style and speed out of their next new car.
This speed is due in large part to the sedan's turbocharged V6 engine that generates close to 500 horsepower. The car's many aerodynamic features, including a rear diffuser, narrow headlights and carbon fiber hood, also play a large role in making the Giulia a true speed demon.
Alfa Romeo has big plans for the future of the Giulia in the premium sedan market. For more information about the all-new Alfa Romeo Giulia, stop by Alfa Romeo & Fiat of Scottsdale today and sit down with one of our expert salespeople.