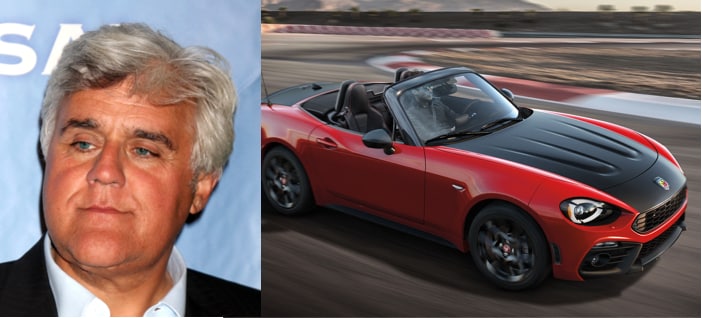 Car guru and former "Tonight Show" host Jay Leno has once again gifted a former soldier with a rocking new car. This time, it's a Fiat 124 Spider, which he gave to U.S. Army Specialist Stephanie Morris.
Morris appeared on Leno's new season of "Jay Leno's Garage," which is a terrific show for car lovers so take a look at their YouTube channel here. According to Spc. Morris, when she was stationed at Bagram Air Force Base in Afghanistan, she was hurt when two rocket-propelled grenades landed in the base. The attack left her with a shattered left femur, as well as a fractured right foot.
Following several unsuccessful surgeries to her leg, she ultimately had to have it amputated. She didn't let this hardship keep her down though, as she ended up participating in the Warrior Games before getting the amputation on the Fourth of July last year.
Truly impressed by her story, Leno gave Spc. Morris a spin in a new Fiat 124 Abarth Spider, before handing the keys over to her with a smile.
We are proud to have a Fiat model being driven by such a strong and inspiring person as Spc. Morris. Visit us today to take home your own 124 Spider!