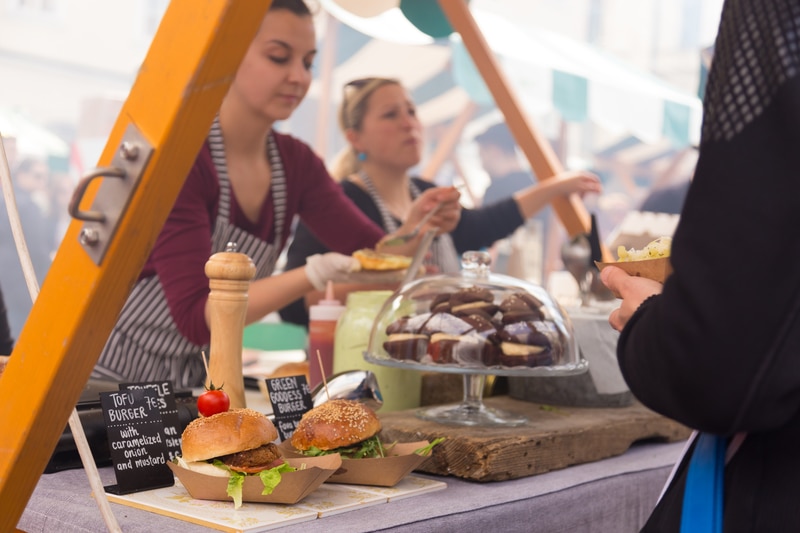 The Scottsdale Culinary Festival is coming back to the Valley, once again offering attendees the chance to taste some of the best in local Phoenix cuisine.
Held at the Scottsdale Civic Center Mall on Saturday, April 8 and Sunday April 9, 2017, the event will feature everything from a fun Beer Garden and the new "Local Lounge" to the popular Tito's Handmade Vodka Deck, a Culinary Experience tent and a Family Zone.
But it will be the tasty culinary creations from the likes of Honey Bear's BBQ, Squid Ink and Bourbon Jacks, that will be what truly gets people excited. Bring a blanket (no lawn chairs please) and your best floppy hat and enjoy these delectable dishes, while watching country music star Leanne Rimes serenade the crowd on Saturday.
You can find out more about the 2017 Scottsdale Culinary Festival online here, where you can also buy tickets (General Admission or VIP) and see parking information and other necessary tidbits before you head out this weekend.
We hope all of our friends come this Saturday or Sunday to enjoy this exciting local event that foodies around Phoenix will love!
Scottsdale Culinary Festival
Where
Scottsdale Civic Center Mall
7380 E 2nd St.
Scottsdale, AZ 85251
When
April 8-9, 2017
Times
Saturday 12 p.m. -9 p.m.
Sunday 12 p.m.-6 p.m.