Have you been hopeful you will find a Fiat near Mesa, Arizona? What are you looking for in your next new or used vehicle? What would ultimately make you happy? Is there a particular used or new vehicle make or model you have been excited to experience in person? Our dealership takes enormous pride in matching prospective vehicles owners with the vehicle they desire. We want to meet your individual expectations.
Maybe you want a vehicle that has the flexibility of an SUV. Maybe you need a truck that can haul other vehicles or large loads? Maybe you want a dependable vehicle that gets incredible gas mileage? Our dealership has those options and more. We welcome you to browse our used and new inventory today. Our staff is extremely friendly and helpful. We offer an elite customer service experience every single time.
New and Used Fiat Vehicles for Sale
What's in a new or used vehicle? What matters most to you? Do you want a brand new vehicle? Do you not mind if a vehicle is used as long as it provides the reliability you expect? We have a wide array of inventory to choose from in Mesa, Arizona. It doesn't matter if you need a car, truck or SUV. We have used vehicles that look and feel brand new. Our inventory includes some of the best selections in the area.
We have various makes and models to choose from. Our inventory always includes new additions because we constantly provide customers with their dream vehicles. That just means we have to add another spectacular vehicle to our lot. How do we know each vehicle is spectacular?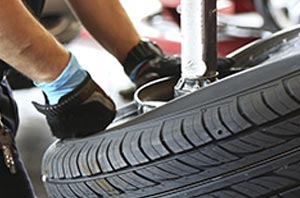 Our professionally trained technicians closely analyze each vehicle before it ever rolls onto our lot. What does that mean? We evaluate the electrical components. We assess fluids. We check brakes, tires and the battery. We make sure there aren't any red flags so you get the best vehicle possible.
Our staff is also here to assist you in every possible way. We're here to answer each question you have about any vehicle you have in mind. Our ultimate goal is for you to drive away in that perfect vehicle you've always wanted.
Fiat Service near Mesa, Arizona
We're excited to be a part of the Mesa, Arizona community. We love serving customers in Mesa and the surrounding area. What can you expect when you bring your vehicle in for service? You can expect our professional technicians to thoroughly inspect your vehicle for problems. We don't just change the oil and send you on your way. We closely look at each integral part of your vehicle. We want to make sure you don't have any major issues before leaving. Our goal is to make sure you are road ready each time you leave. We know your time is extremely valuable. That's why you can call in and schedule a time for service or maintenance. We will work around your busy schedule. You can also drop by if you hear a strange noise or sense something is out of balance with your vehicle.
Our technicians will always greet you with a warm smile and do their best to help. That's what we are here for. We want to provide every single customer with an elite level of customer service each time they drop by.
You can stop by today to browse our new or used inventory. You can take a test drive with one of our vehicles or ask any member of our staff any questions you have. We're here to help you with all of your vehicle needs and solutions.